It's the perfect practical scooping utensil for every cook!

Scoop away and instantly strain your meals with convenience and ease with the amazing Scoop Colander!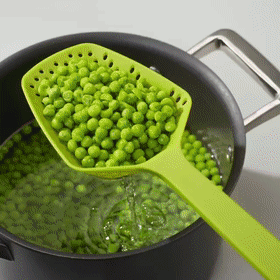 Say goodbye forever to the messy spills!
You can serve pasta and more from the hot pan to the plate, it's also versatile enough to use as an everyday serving utensil. It eliminates the need for a heavy colander and prevents water splattering and burns. Plus, it lets you serve right from the pot to the plate!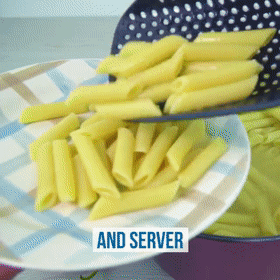 Why would you love it?
Safety and functionality are the keys to this product. It's truly a no-spill colander that helps you get the most from your day. It's like an extra set of hands for cooking and serving food!
Bonus Features!
✨Made with high-quality materials. Thick, durable, and high-temperature food-grade nylon designed for both hot and cold foods.
✨Heat-Resistant.Not easy to deform! You can use it at high temperature (up to 250°F), high strength, and compression resistance. Built to last a long time.
✨The 3-in-1 Time-Saver. Scoop, drain and serve food with one easy-to-use kitchen utensil. Less time in cooking!
✨Perfect Size. It's larger than a slotted spoon, the mesh holes are the right to enable quick draining.
✨Safe to Use. The long handle protects your hands from splashes and will not transfer heat like metal scoops plus it has non-slip points to increase friction.
Be the life of the party with less mess and easy cleanup. Our best-selling Scoop Colander is an absolute kitchen hero!

SPECIFICATIONS
Package: 1 x Scoop Colander
Weight:60g
Size: