Upgrade your cleaning routine with our Kitchen Cleaning Brush and experience the convenience and efficiency it offers. Say goodbye to traditional cleaning methods and enjoy a cleaner and more hygienic kitchen.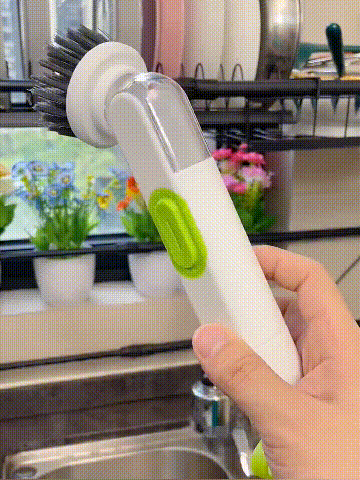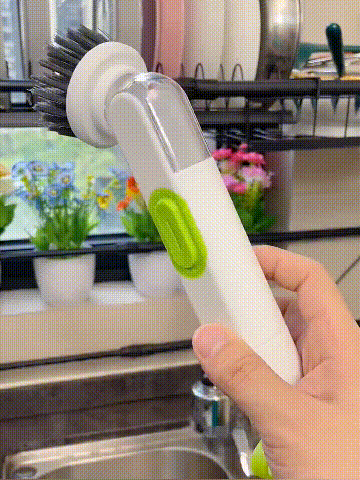 Say goodbye to bacteria-laden rags, steel wool that damages pots, and greasy, sticky hands that harm your skin. Our Kitchen Cleaning Brush offers a comfortable handle with an appropriate length for easy and efficient cleaning.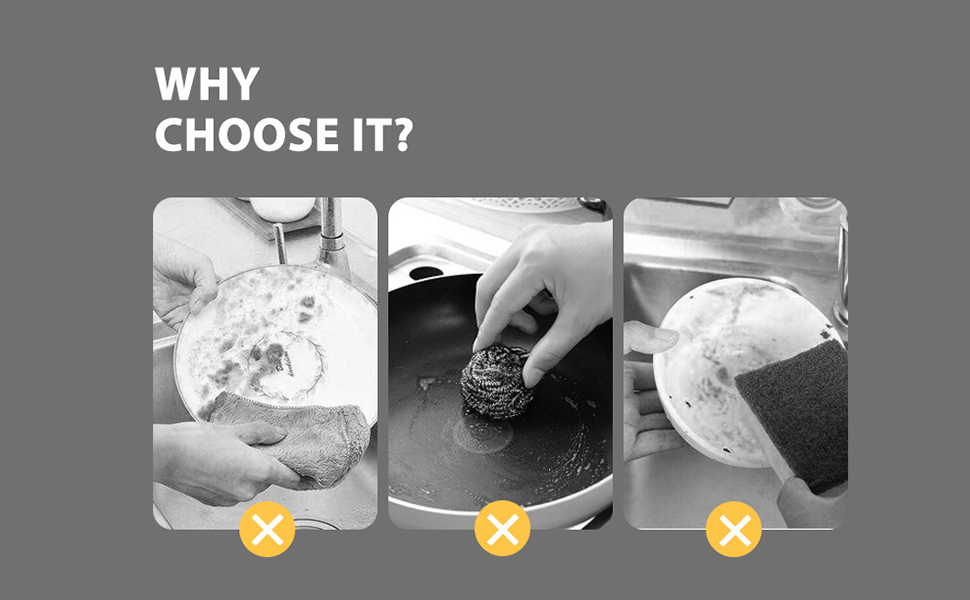 Features:
Large area brush head design: The PP brush head provides strong decontamination power, ensuring thorough cleaning.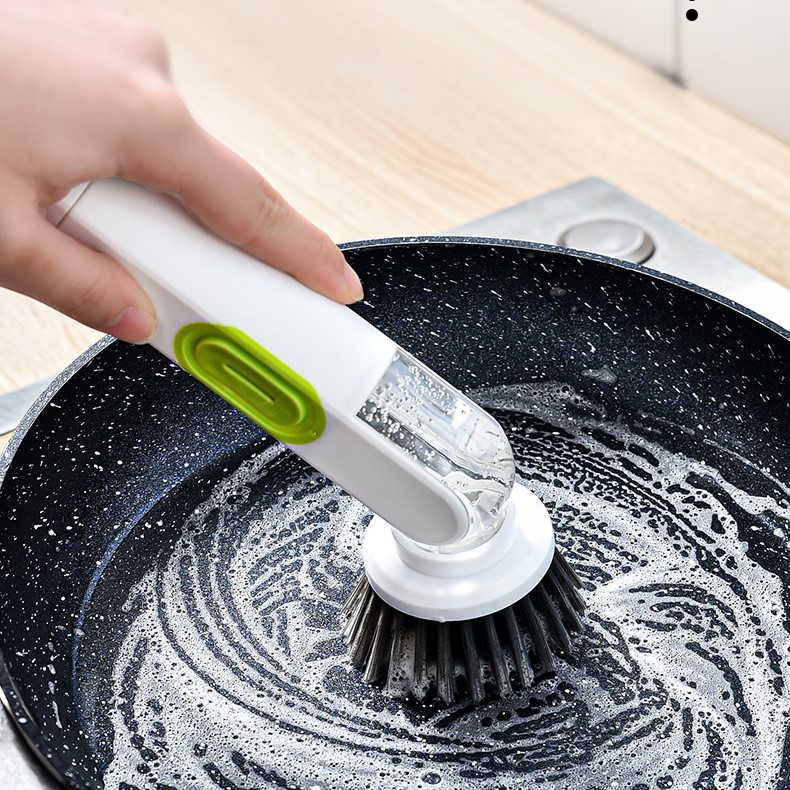 With 2 brush heads: PP silk and cloth brush head, double-headed available.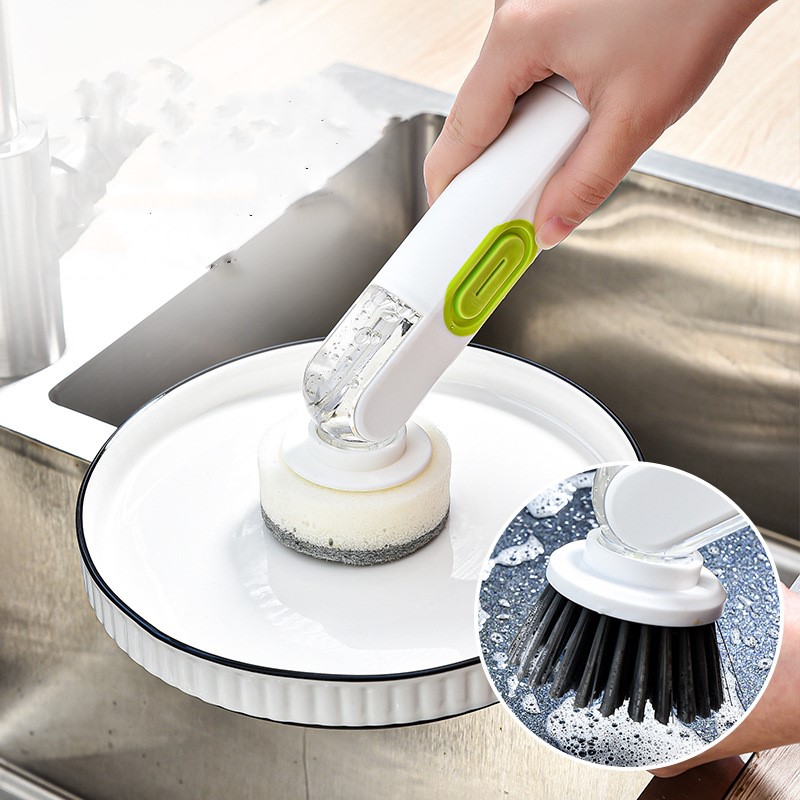 Innovative spatula design: By lightly pressing the brush, it releases the cleaning liquid, saving you time and effort.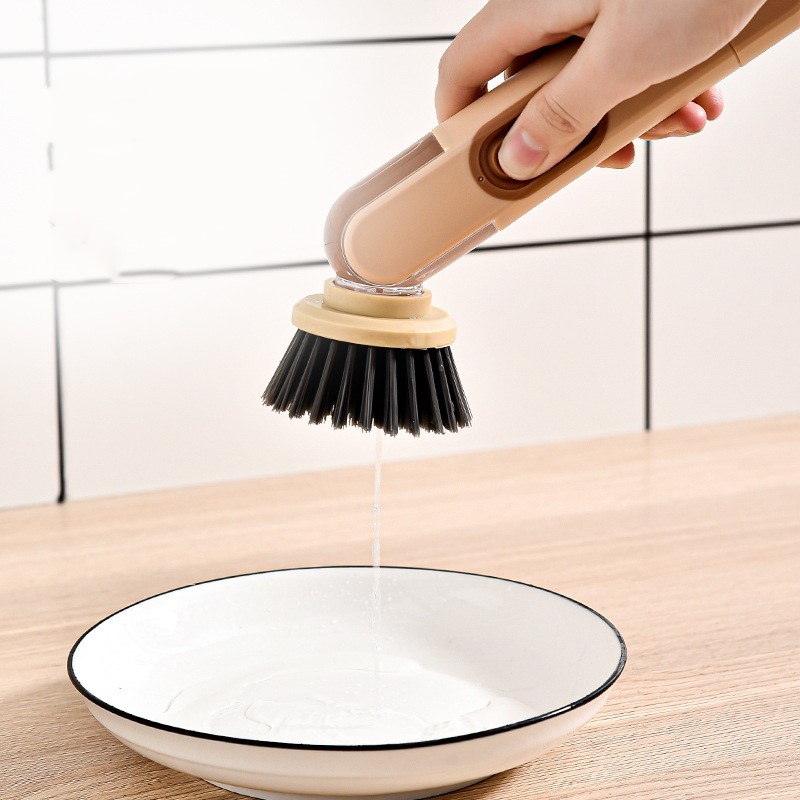 Easy liquid dispensing: The brush is designed to dispense the right amount of detergent and water for effective cleaning. No more guesswork!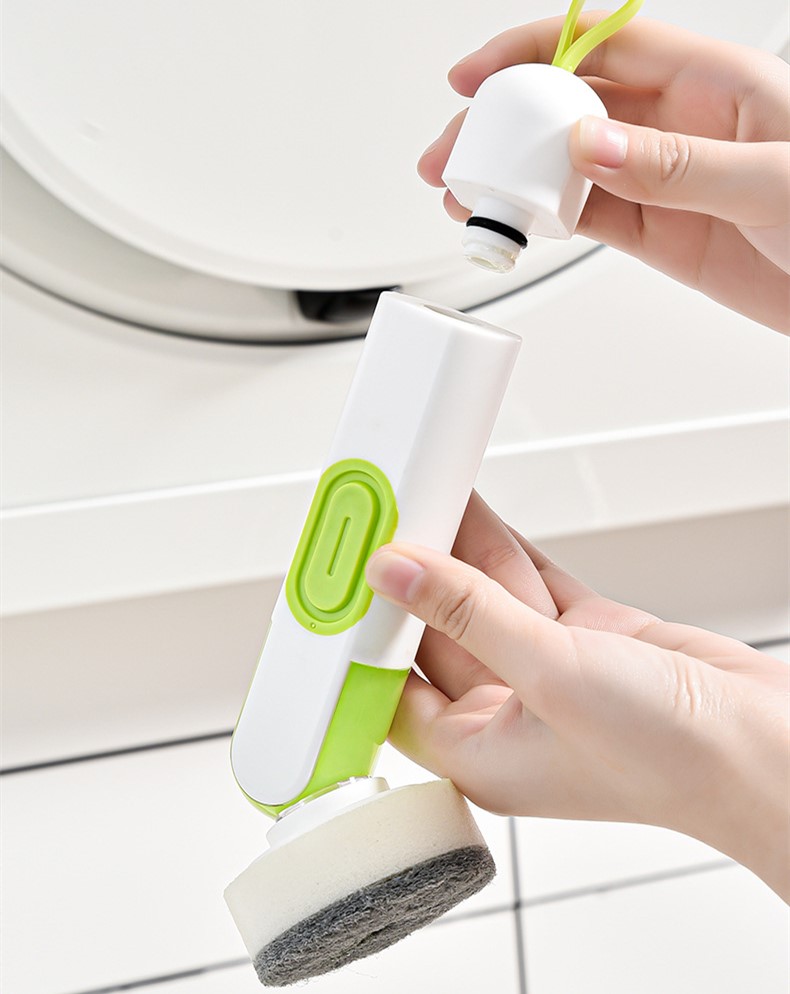 Versatile cleaning: The dense bristles generate rich foam and easily remove dirt from various surfaces, including ceramic tiles, screen windows, countertops, and stoves.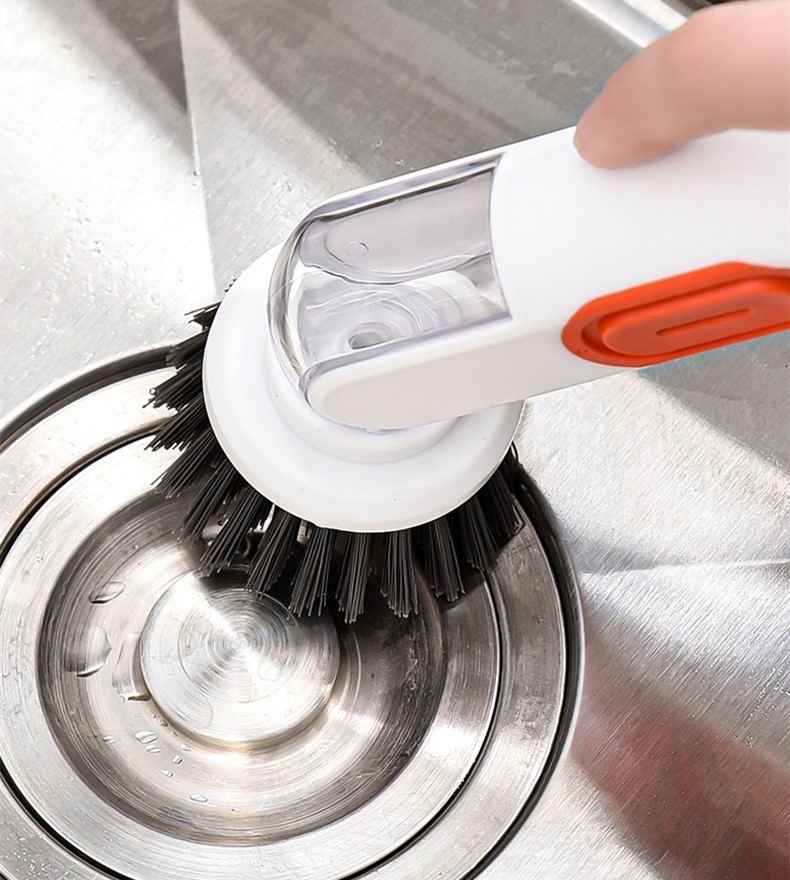 Space-saving and quick-drying: Hang the brush to save space and ensure quick drying after use.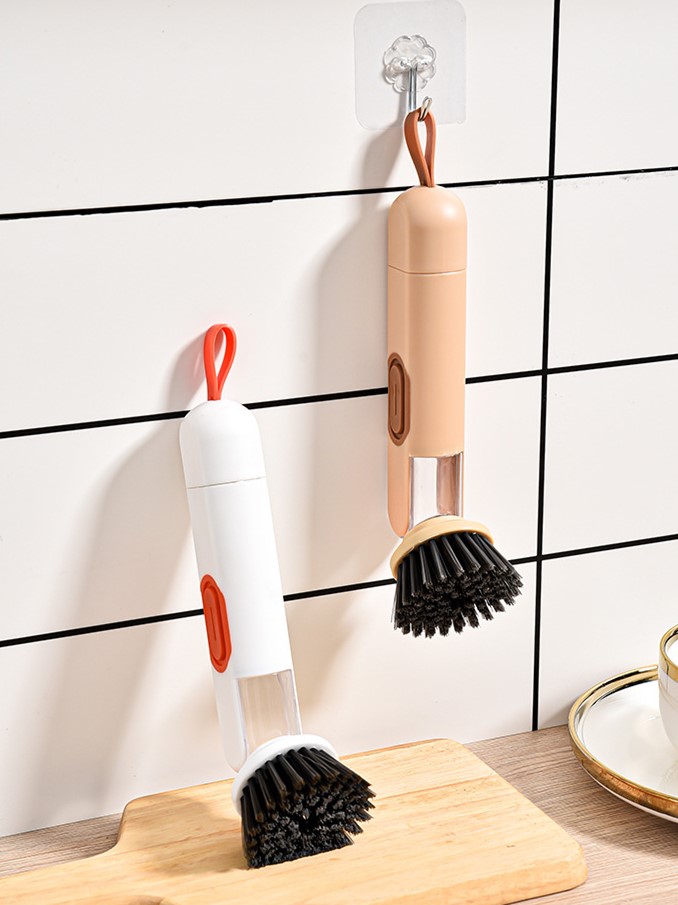 Specifications:
Material: silicone,steel wire
Size: 9"×2.7"
Color: green,red
Package Included:
1*Liquid-filled Cleaning Brush