Trackbuds
 record information like your 

heart rate, step count

, etc.

and displays on your Mobile phone. Whether it is an

 iOS or Android device

, you can easily check your stats anywhere and anytime. It also lets you keep up with incoming calls and texts.
Features a customized driver made with graphene - a highly conductive, flexible, and strong material consisting of latticed carbon atoms bonded in a hexagonal pattern. This advanced material allows UNI to produce mids and highs that are rich in detail and perfectly balanced with the bass tones. It is considered to be the thinnest conductive material that produces a wider range of sound experience and also it prevents undesirable frequency response without dampening the material.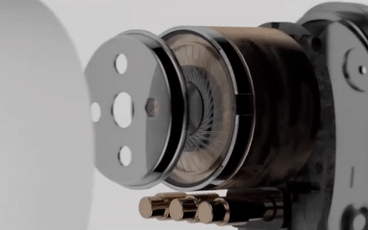 Active Noise Cancellation For Immersive Sound.
World's Most Professional Wireless Waterproof Earbuds designed with superior Hi-Fi sound and ultra-long playtime. It's your perfect workout companion with a secure fit and an IPX-7 waterproof rating. Designed by audio's finest award-winning engineers, the waterproof wireless headphones brings next-generation technology to today's active listener.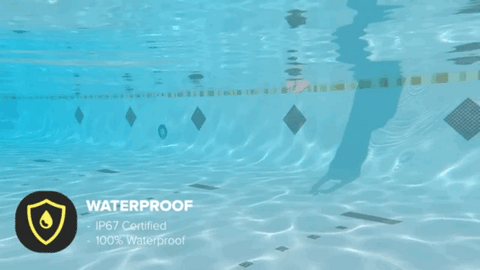 Smart Watch is also a professionally multifunctional Smart Bracelet

Tired of running out of juice when you need your music the most? The charging case has a 4000 mAh with a fast-charging premium built-in battery. Once fully charged, the charging case can support 360 hours of playtime for the earbuds. Every time you finish listening just put the earbuds back into the case to be recharged. For 5 to 6 hours of use a day, a fully charged charging case will let you enjoy wireless music for up to a month between charges! Also, Back-Up For Your Devices(As your mobile phone charging bin)

Base achieves CD-quality high fidelity sound by employing aptX technology. aptX audio enables Bluetooth wireless devices to deliver High Definition (HD) audio. It works by preserving sound data during transmission by constantly sampling audio between one moment in time and the next to accurately reproduce the best audio even after compressing and decompressing. It also uses low battery consumption & has low latency for the best possible wireless listening experience.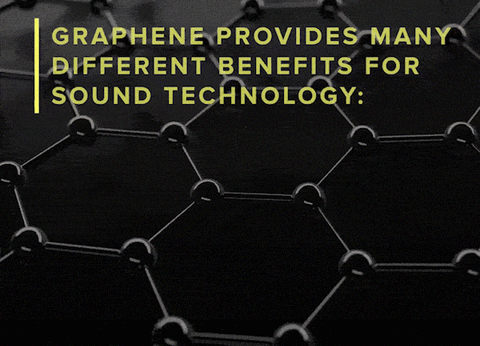 One unfortunate issue with most wireless headphones on the market is latency and drop-outs. It's especially unbearable when you are watching a movie or playing games. The base features Bluetooth 5.0 connectivity to transmit sound faster in a super stable way. In addition, it can also seamlessly sync with visual media thanks to its Low Latency aptX feature. 

Keep your phone or tablet safe in your locker at the gym or in your bag at the airport while you access all your music wirelessly from your Base earbuds. You'll never need to worry about dropped connections or lapses in sound quality thanks to leading Bluetooth 5.0 technology.


Base sets you free - roam around the house, play your hardest on the field, even take a dip - Base never stops you from doing your thing.
We've tested our custom LDS antenna thousands of hours in hundreds of different scenarios to increase bandwidth and signal reception while reducing interference and noise. Experience a TRUE wireless experience with Base.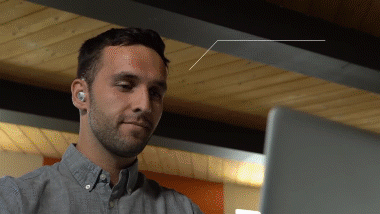 After thousands of hours of research and testing, we utilize the power of Bluetooth 5.0 to remove virtually all sound lag between your device and our buds – something that all the big guys - Bose, Bang and Olufsen, Beats, and many others – were unable to achieve. Ditch those wires and never miss a beat and experience videos exactly the way they were meant to be. 
With Base's voice command system, you can control your music, surf the web, access your messages and much more using just your voice. The base is equipped with an ultra-sensitive microphone that picks up your voice and your voice only. Access Siri or Google Assistant with a subtle command and turn your headphones into your virtual command center.


Intuitive touch sensor just taps to activate.
The base's intuitive touch-control system is an industry first. Forget buttons. These controls are based on your movements. Single and double taps on the left and right earbuds allow you to control your music, answer calls, access your virtual assistant and more.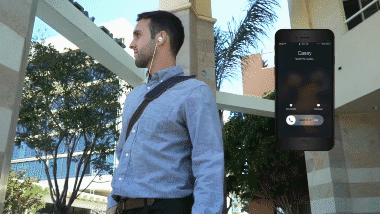 SPECIFICATIONS:
Color: black, blue, red

Language

: Chinese / English and multilingual
Main functions: exercise heart rate, blood pressure, pedometer, calories, exercise mileage record, remote camera, sleep quality detection, alarm clock, anti-lost
Compatible: Android / Apple
FLASH memory: 512 + 16KB

Type

: TFT
Screen: 0.96 inch TFT color screen
Pixel: 160 * 80
Battery type: lithium polymer
Capacity: 100-130mah

Charging method

: USB charging stand

Charging time

: 1.5 hours

Life time

: 7 days of use, 15 days of standby
What's Included?
Bracelet
Bluetooth headset
Data cable
Manual
NOTE:
1. The normal version includes a detachable smartwatch. Remove it and use it as a Bluetooth headset.
2. The upgraded version includes a smartwatch and two Bluetooth headsets.